Create Part-Member Report in MLS
Clinton James
Ward Clerk Woodridge 1st Ward, Naperville Stake
Open MLS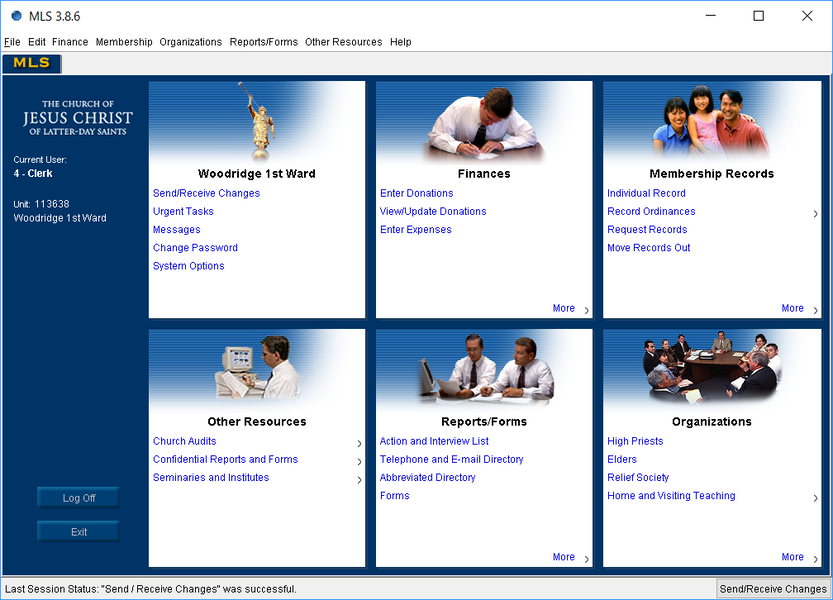 Select custom reports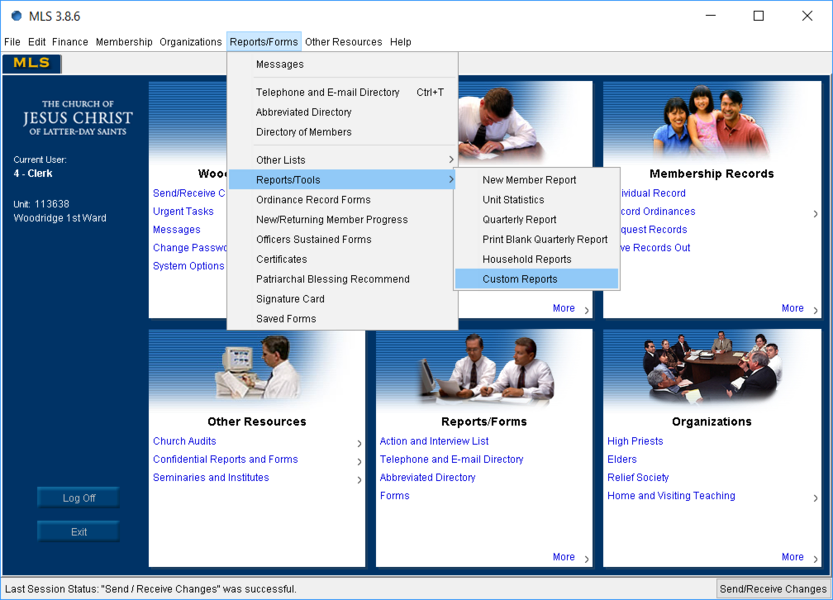 Click "Add Report"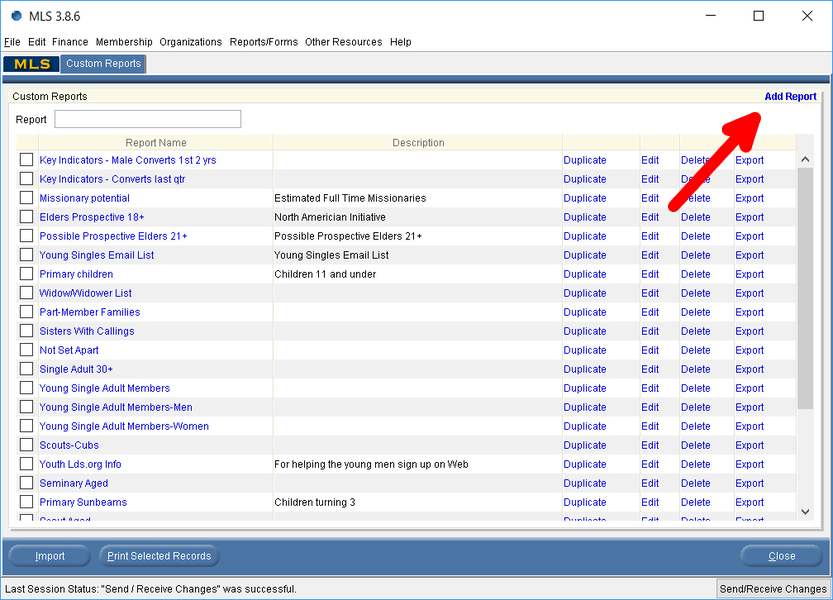 Enter name "Part-Member Families"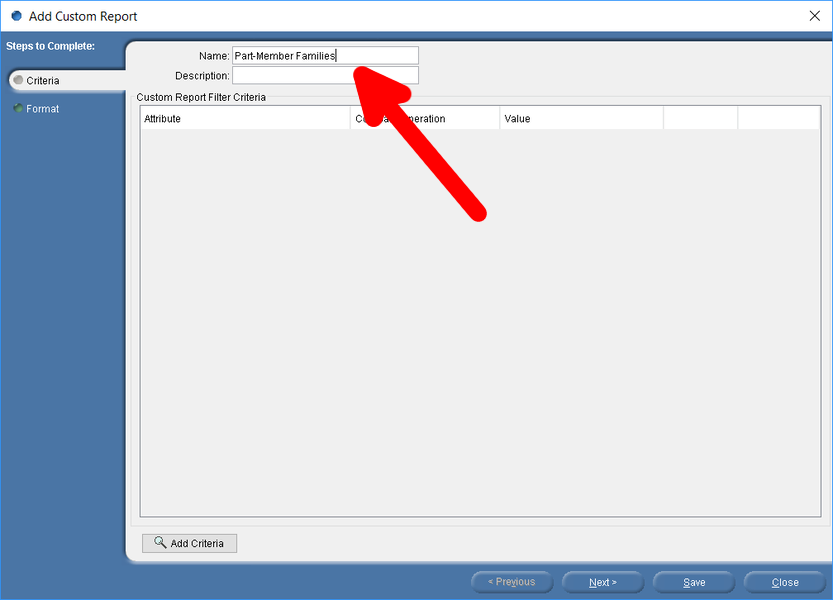 Click "Critera"
Enter critera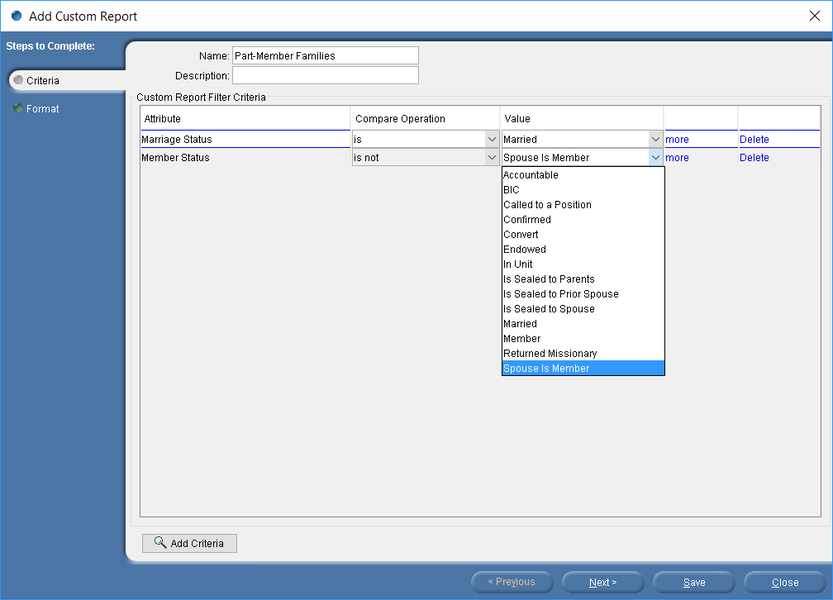 Marriage status | is | Married
Member status | is not | Spouse is Member
Click "Format" and pick fields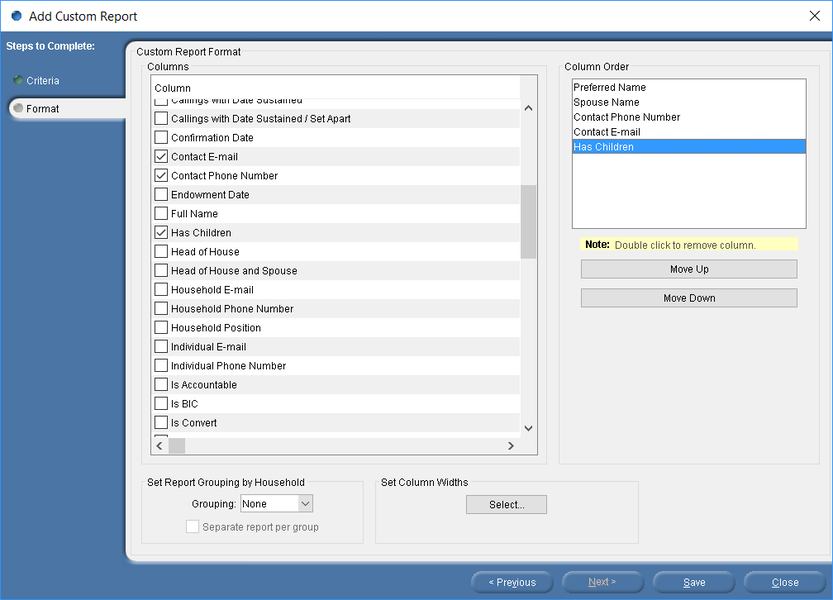 Select any information that would be helpful to you.
Change order by using the "Move Up" and "Move Down" buttons on the right.
Click "Save" and "Close"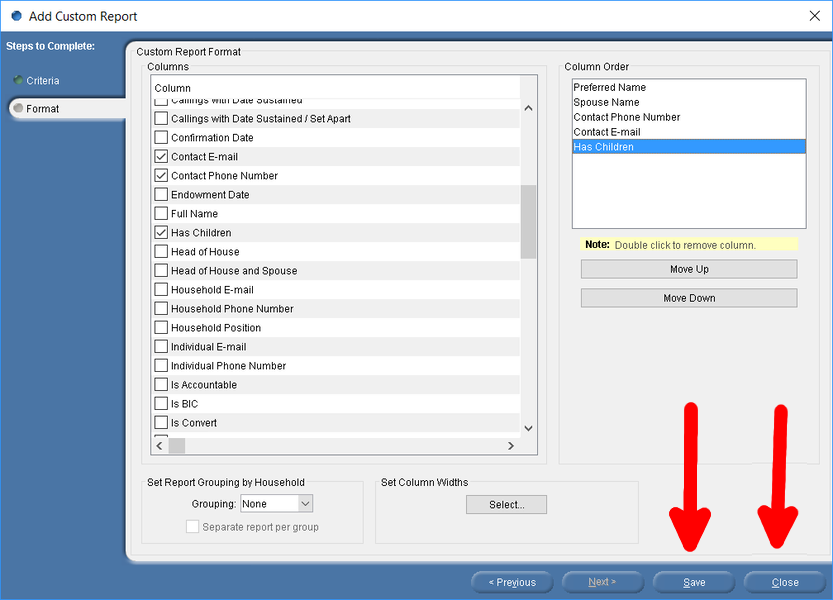 Click "Part-Member Families"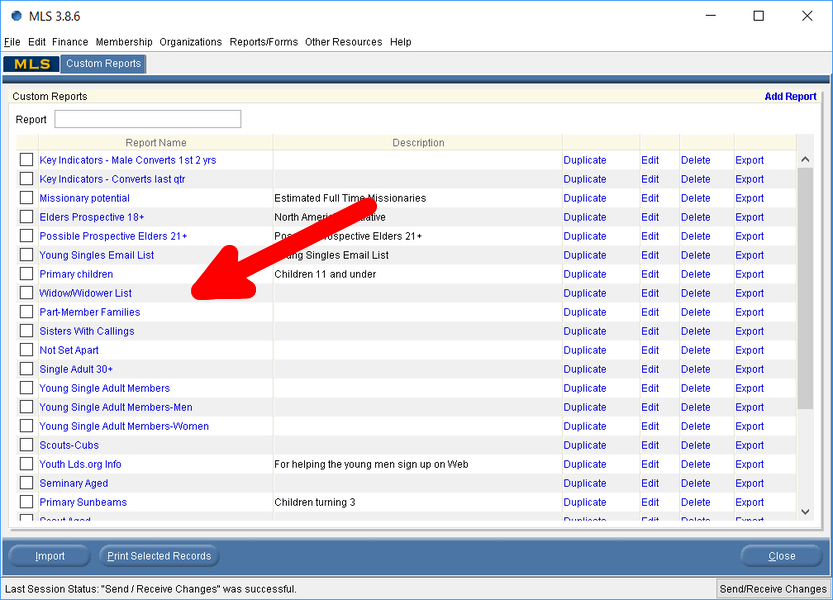 Print to paper.
Print to PDF
Export to CSV to load in spreadsheet